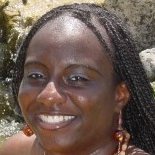 Paula Bell shares some simple thoughts on character that she has learned throughout her life journey. Read this and challenge yourself to implement character goals in your own life.
Character is the very fabric that makes a person up. Your credibility is a direct outcome of your character.
Ask yourself: Who is someone I find credible? What makes them a credible person?
Your character can make you or break you in your careers and other areas of your life. Your character is displayed by your actions. It's one thing to talk, but people are going to watch your actions and those actions will no longer be just a perception but a reality of who you really are.
Ask yourself: How am I portraying myself on Facebook or other social media outlets? Am I the same person face to face?
It's important to respect others, be trustworthy, display citizenship, show you care and always be responsible.  It's important to ensure you conduct yourself and portray great character in all things you do.
Ask yourself: What is something I can work on for personal development? How can I grow?
Log in with Facebook to comment
Character cues with Paula Bell