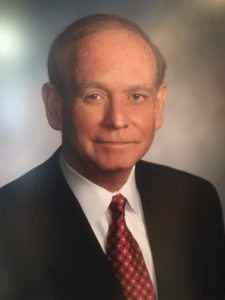 It is with a heavy heart that we share that Robert D. Ray passed away July 8, 2018. Governor Ray proudly served as Iowa's 38th governor and, later in his career, as the 11th president of Drake University, from April 1998 to May 1999. He received his B.A. in business from Drake in 1952, and his juris doctorate from Drake Law School in 1954.
Governor Ray is survived by his beloved wife, Billie, three daughters and eight grandchildren.
Do you have a story to share about Governor Ray?  We'd love to hear it.
Sorry, but this entry does not seem to exist.