Incivility in America has reached epidemic proportions. 
In far too many instances rudeness, disrespect and hostility sideline collaboration and compromise. Sound bites replace sound journalism; extremes on either end of the political spectrum upend political dialogue, with the public enraged at our leaders' inability to tackle our most pressing problems.
Join us for a Revive Civility Conversation
Individuals and groups within communities are coming together around the desire to change the tone of our democracy. From urban to rural communities, we're seeing policy makers, schools & universities (faculty and students), civic groups, business leaders, faith based communities, media leaders and others joining in this call. People around the country and here in Iowa are coming together in a grassroots initiative to revive civility and respect.
We're hosting civil community-wide conversations where citizens come together around a community issue or concern.  The community conversations include skill-building exercises for participants to learn how to have a civil conversation across differences. Through active listening, Americans can begin to better understand their fellow citizen's perspectives and develop more tolerance toward those who think very differently than they do.
We'll be holding Community Conversations in the following communities:
Carroll, IA:  TBD
Cedar Rapids, IA: TBD
Des Moines, IA:  September 25, 2018, 4-6pm RSVP
Dubuque, IA:  August 21, 2018, 4-6pm RSVP
Ft. Dodge, IA:  September 2018
Pella, IA:  July 31, 2018, 4-6pm RSVP
Sioux City, IA:  August 14, 2018, 4-6pm  RSVP
Waterloo, IA:  July 10, 2018, 4-6pm RSVP
Community Conversations are presented by: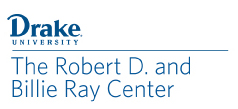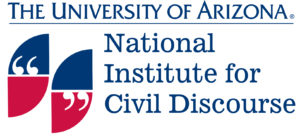 Special Thanks to our community partners