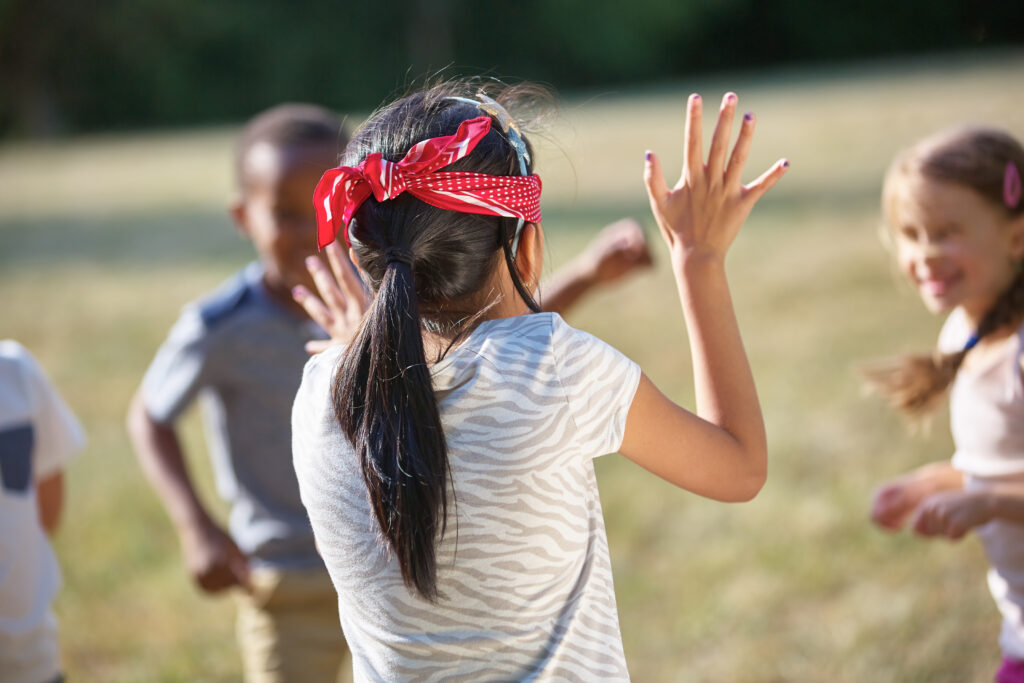 Overview: Students will participate in an activity where they will have to rely on the trustworthiness of their peers.
Character Education Objectives:
Students will:
Consider how it feels to rely on the trustworthiness of others.
Discuss how trustworthiness is related to caring and respect.
Materials needed: Blindfolds
Directions:
Put students in pairs. (This lesson may also work in groups of three or four.)
One partner puts on a blindfold with their partner or group members standing at least 10-15 feet away.
When the blindfolded person gets the blindfold in place, the others begin to walk toward the blindfolded person slowly until the blindfolded person holds up their hands and says, "Stop."
(Optional variation) Allow the sighted player to approach their partners from any direction, trying to sneak up on them without them knowing where they are.
Trade places until all have had a couple of chances to be the sightless participant.
Discussion Prompts:
Ask participants how it felt when they were blindfolded—could they "feel" when the other person was getting close? Relate this to our issues of personal space.
Ask participants how it felt when they were sighted? Did they feel superior? If so, discuss how that sense of "control" or "power" can be used well, or how it is sometimes used poorly (like with teasing and bullying).
Pick up on any comments you heard and process them out. Ask them how it felt to be the one at risk. Relate to caring and standing up for someone if they are being bullied.
Log in with Facebook to comment
Trustworthiness (Grades K-5)