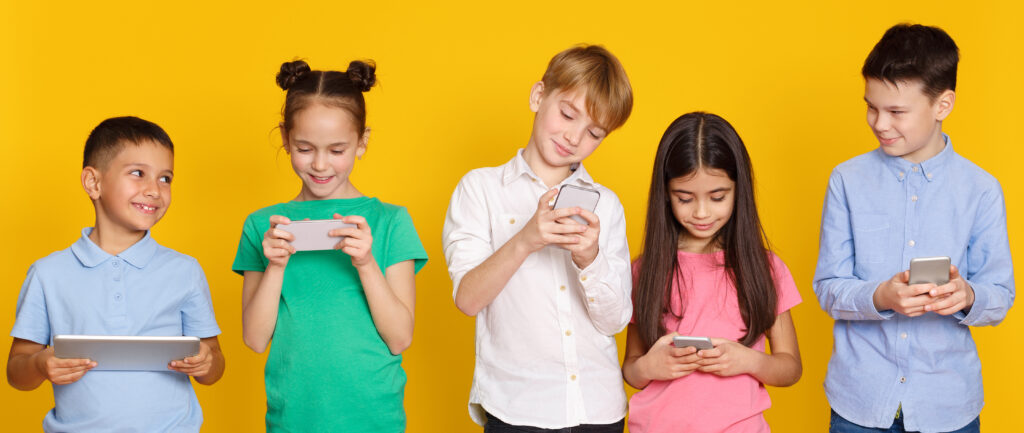 Overview:
Our citizenship does not stop at the physical space we occupy. Citizenship has expanded to the communities we have created online. Digital citizenship is important for students as they complete school work and socialize in the digital space. This lesson is designed to give students tips on being a safe digital citizens. 
Character Education Objectives:
Students will discuss their own digital citizenship.
Students will brainstorm ways to be a safe digital citizen.
Materials:
Lesson:
Discussion Questions
Where are you a digital citizen? YouTube? SnapChat? TikTok? Google?
What do you do the most on the Internet?
How do you know it is to talk to someone on the Internet?
Large Group
Explain to students that just like their neighborhood, school and family, the internet is a community as well. As a community member, they a responsibility to be a safe digital citizen.
Watch "5 Internet Safety Tips" https://www.youtube.com/watch?v=X9Htg8V3eik
Small Group
Break the students into five groups. Each group will be assigned a different Internet safety tip. The tips are:

Don't give out personal information.
Never send pictures to strangers.
Keep passwords private.
Don't download anything without permission.
Tell an adult if you receive a mean or strange message.

Have the groups develop a slogan, song, rhyme or short skit for their rule. The goal is to find a way to create something catchy so students are able to retain the rules.
Have groups present their ideas to the large group.
Journal
Remind students that there are a lot of restrictions put on internet access at school, but in some settings (home, friend's houses) there are few restrictions. What are some other things you can do to make safe internet decisions?
Log in with Facebook to comment
Digital Citizenship (Grades K-5)