Character Champion – Julie Kopecky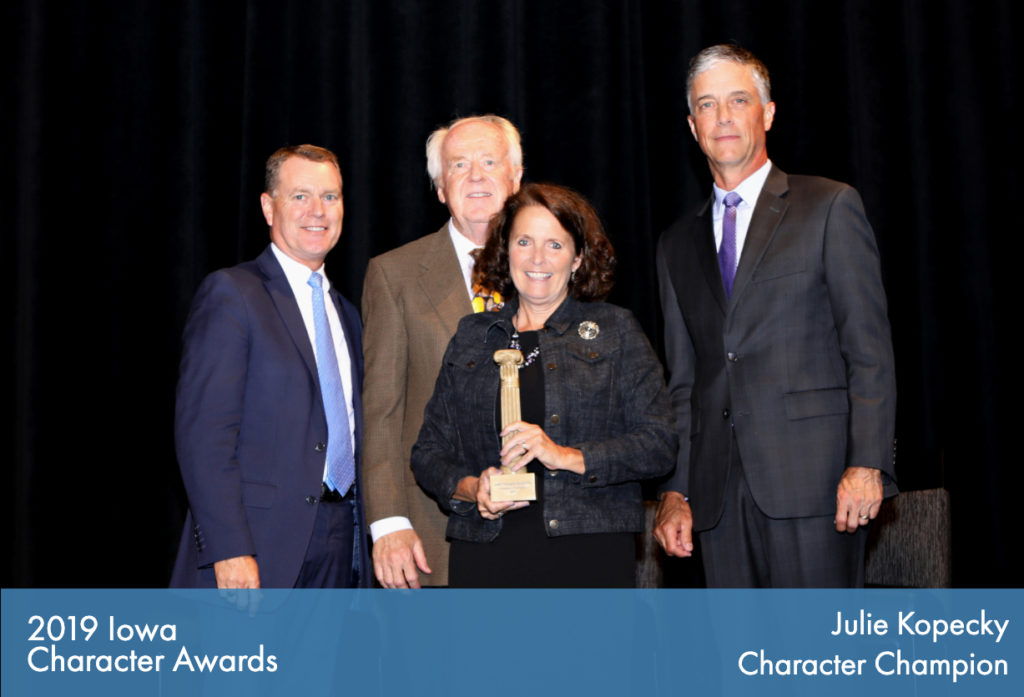 Julie Morgan Kopecky has dedicated her entire 35-year educational career to the students and families at Dallas Center-Grimes Middle School. She believes that modeling good character is the best way to teach character. Julie says she is inspired by students who take their understanding of civility and good character outside the walls of their school to do amazing work and help others.
Julie has and continues to make significant impact on the Dallas Center-Grimes community as a counselor, coach, and community leader. Julie was instrumental in bringing the CHARACTER COUNTS! framework to Dallas Center-Grimes in 2000. She worked with the DCGCC! Coalition and the DC-GMS CoLTS (Character Leadership Team) to spread the news of character to the district and beyond through presentations, a healthy and safety fair, assemblies and other school events. Julie was also certified as a contract trainer for CHARACTER COUNTS! and facilitated various trainings for educators and businesses. She continues to remain involved with The Ray Center each year serving on the Iowa Character Awards Selection Committee and organizing students to attend the Pursuing Victory with Honor Summit.