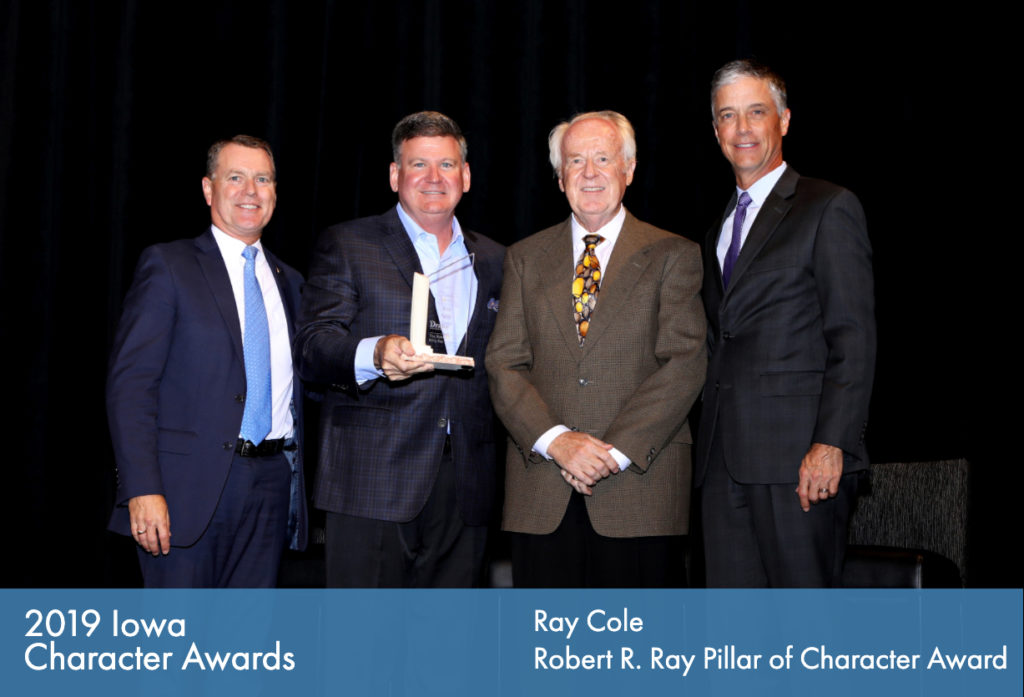 Ray Cole is President & Chief Operating Officer of Citadel Communications Company. An Iowa native from Kingsley, Ray attended Briar Cliff College (now Briar Cliff University) where he graduated with honors. While at Briar Cliff, Ray completed an internship at KCAU-TV, the ABC affiliate in Sioux City. This opportunity propelled him into a career in broadcasting that now spans nearly 40 years.
A longtime supporter of the Robert D. and Billie Ray Center, Ray has propelled the work of CHARACTER COUNTS! forward for many years with his support of the All-Star Evening fundraiser. Leveraging his own personal and professional connections, Ray gives generously to support The Ray Center's efforts to improve civility through character development and ethical leadership. Each year, Ray secures a high profile ESPN representative to attend the annual fundraiser and provides exclusive auction packages such as VIP experiences at American Idol, the ESPY Awards, and the Billboard Music Awards.
Ray also demonstrates good character through his leadership and civic engagements. He currently serves on the Board of Governors for ABC Television Network, the Broadcaster Foundation of America, and the National Association of Broadcasters. Ray was inducted into the Iowa Broadcaster Association Hall of Fame in 2015.
Ray and his wife, Susan, have resided in Des Moines for 25 years and have three children; Kristy (Jeff) Latta, Brittney (Kane) Johnson, Brandon, and four grandchildren – Jackson, Addison, Grayson and Kaden.
Log in with Facebook to comment
Robert D. Ray Pillar of Character Award – Ray Cole