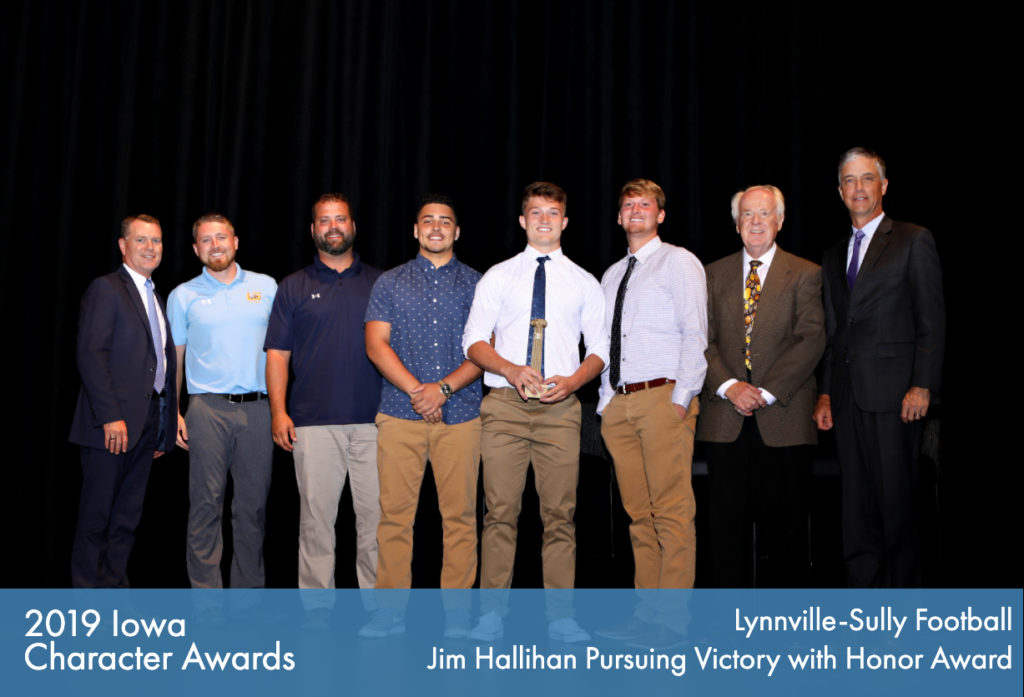 At Lynnville-Sully playing and living "above the line" isn't just a motto, it's a commitment. Each season, players, managers, and coaches participate in a "signing-day" event, where each member of the team signs an agreement to uphold the high standards of the program. Players understand that they
are role models on the team, in the school, and in the community. Each week of the season, players award "Blue Shirt" awards to elementary students who show good character, and spend time talking to elementary students about the value of showing good character. In addition, the
team conducts community service projects, from raising money for St. Jude's to volunteering to staff a benefit for cancer victims.
Finally, the team puts the values of respect, responsibility, integrity, and teamwork on display each day in practice and on game day. Players support one another, lead with a "we-first" attitude, and demonstrate respect to their opponents and officials.
Log in with Facebook to comment
Jim Hallihan Pursuing Victory with Honor Award – Lynnville-Sully Football