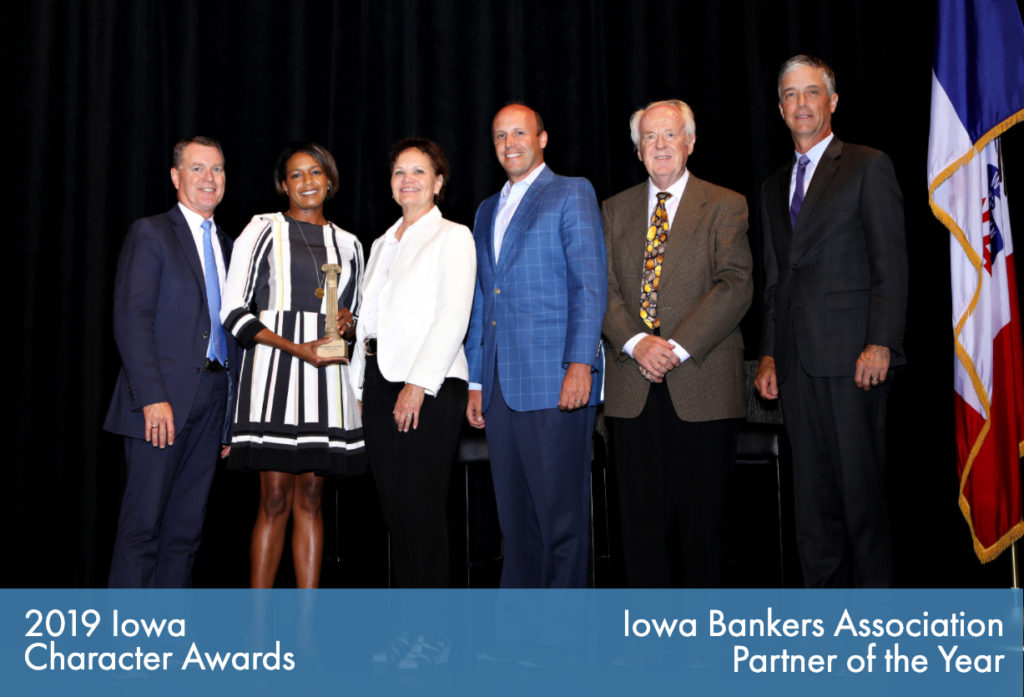 Over the past nine years the Iowa Bankers Association has advocated for good character to hundreds of thousands of Iowans. Beginning with a radio partnership, the IBA has promoted both the Pursuing Victory with Honor sportsmanship campaign and the Iowa Character Awards.
The IBA has also made a tremendous impact through The Ray Center's Parent Guide to Teaching Good Character. The IBA has funded parent guides to go into 90,000 Iowa homes. The guides focus on the Six Pillars of Character and give parents tools to teach each of the Pillars.
The Iowa Bankers Association is a leader in our community and valued partner of the Ray Center.
Log in with Facebook to comment
Partner of the Year – Iowa Bankers Association