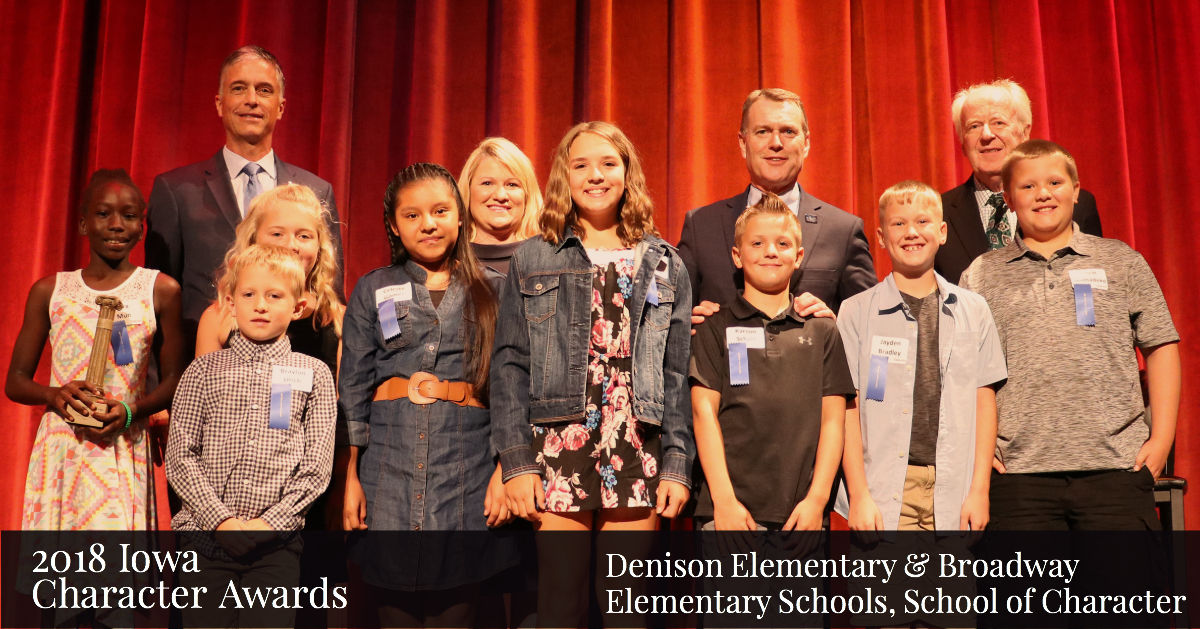 Good character plays a fundamental role at Denison elementary schools and it's apparent everywhere you go. You can expect to be greeted each morning by a student with a smile and a cheery "Good morning". Character Superheroes lead assemblies and role model exemplary qualities. The Six Pillars adorn the windows of the schools and remind students that good character can be practiced on the playground, in the classroom, and even outside of school.
Additionally, Denison elementary schools use a comprehensive and proactive approach to character development that benefits both the students and the local community. Through their Community Business Partner Program, students are exposed to career opportunities while learning how good character traits can help them become responsible and productive citizens. This program exemplifies how Denison elementary schools work with members of the community to foster an environment for young students that prioritizes good character.
The Six Pillars provide a foundation for students at school, on the playing field, at home, and in the local community.
Log in with Facebook to comment
Denison Elementary Schools – 2018 Iowa Character Award recipient