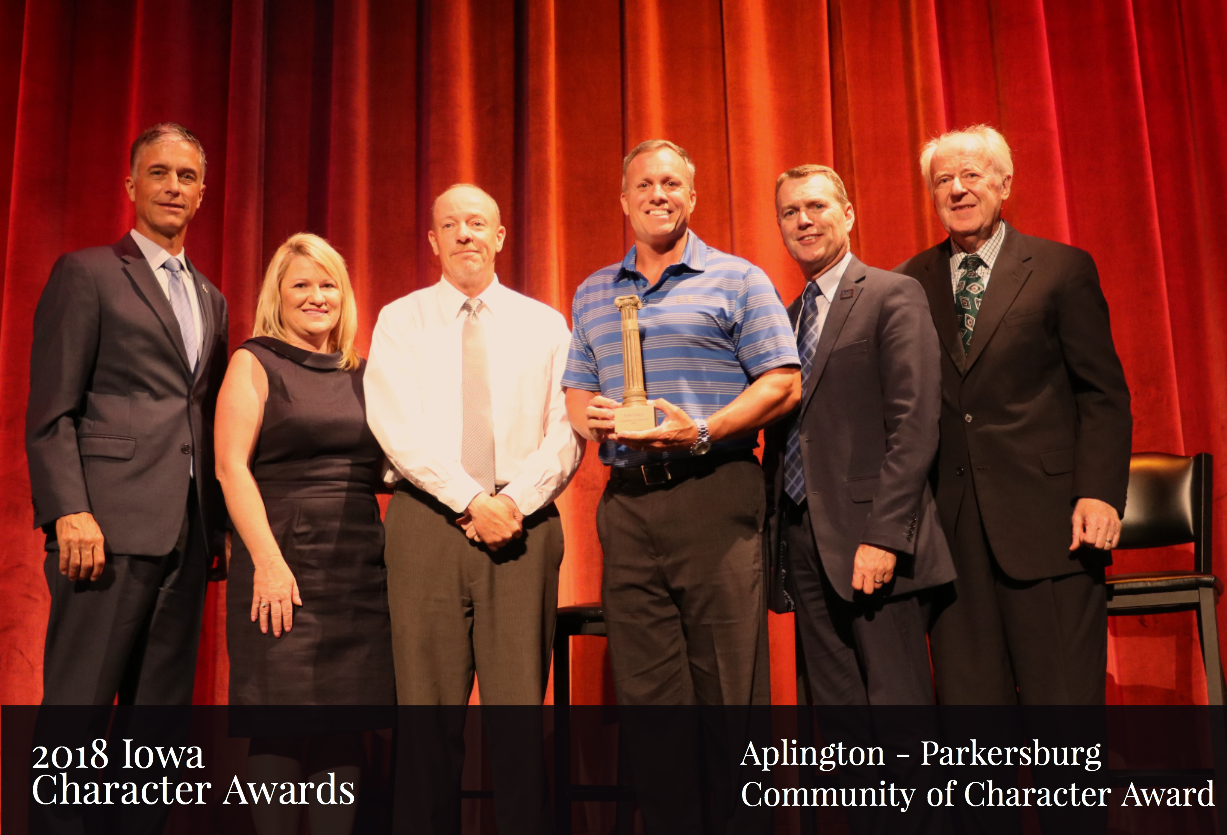 Facing both natural disasters and devastating loss, the communities of Aplington and Parkersburg continually demonstrate good character in the face of adversity. Working together and supporting one another are just two ways the citizens of these two communities make a positive impact on the state of Iowa. 2018 marks the 10-year anniversary of the EF5 tornado that struck Parkersburg on May 25, 2008. More than 280 homes and 22 businesses were lost in the tornado. Aplington-Parkersburg High School was demolished, as well as the town's only gas station and grocery store. Showing courage and strength, the communities banded together to support those impacted.
Only two days after the tornado, Parkersburg's first building permit to reconstruct was issued and a new high school opened in 2009. Community pride was exemplified, with a majority of more than 1,000 citizens who were displaced by the tornado returning to live in Parkersburg.
The tragic loss of football coach and community leader Ed Thomas on June 24, 2009, again placed Aplington and Parkersburg in the national spotlight. In a truly remarkable demonstration of good character, the citizens captured the hearts of the nation as they came together in a public display of love, compassion, and forgiveness.
Nominate an individual or organization for a 2019 Iowa Character Award at www.IowaCharacterAwards.org.
Log in with Facebook to comment
Aplington and Parkersburg, 2018 Iowa Character Award recipients