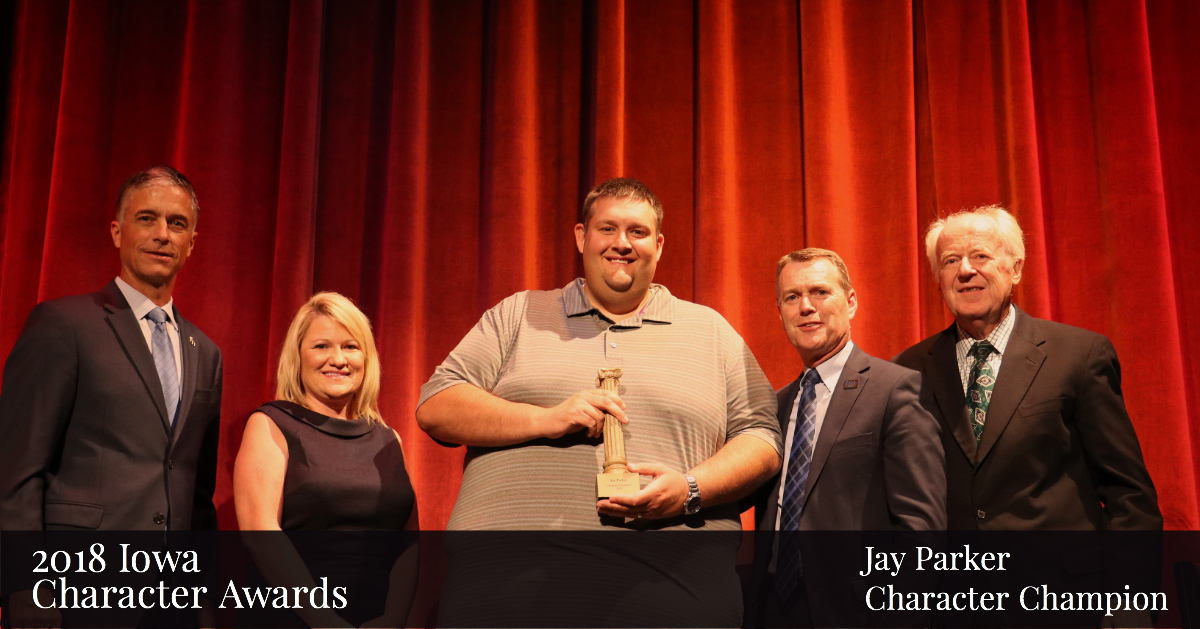 Jay Parker has been an advocate and volunteer of The Robert D. and Billie Ray Center for many years. As a long-time employee of Wells Fargo, Jay has committed countless hours supporting The Ray Center's efforts to positively impact Iowans through character development.
Eight years ago, Jay became involved with CHARACTER COUNTS! as a volunteer at An All-Star Evening, The Ray Center's annual fundraising event held each April. Since then, Jay has served as the team leader where he recruits and organizes Wells Fargo volunteers to assist with event set up, checking in guests, and distributing silent auction items. "Jay always shows up with a great team of volunteers who are friendly and ready to help make our event a success," says Cheri McDaniel, a Ray Center team member. "Jay will tell you his role is not important, but our team is forever grateful for his leadership and commitment to our work."
Jay lives in Urbandale with his wife Annika and their two children Jaren (7) and Adelyn (4). He enjoys collecting sports memorabilia, playing board games with his children, and being an Iowa Hawkeye fan.
Log in with Facebook to comment
Jay Parker, 2018 Iowa Character Award recipient