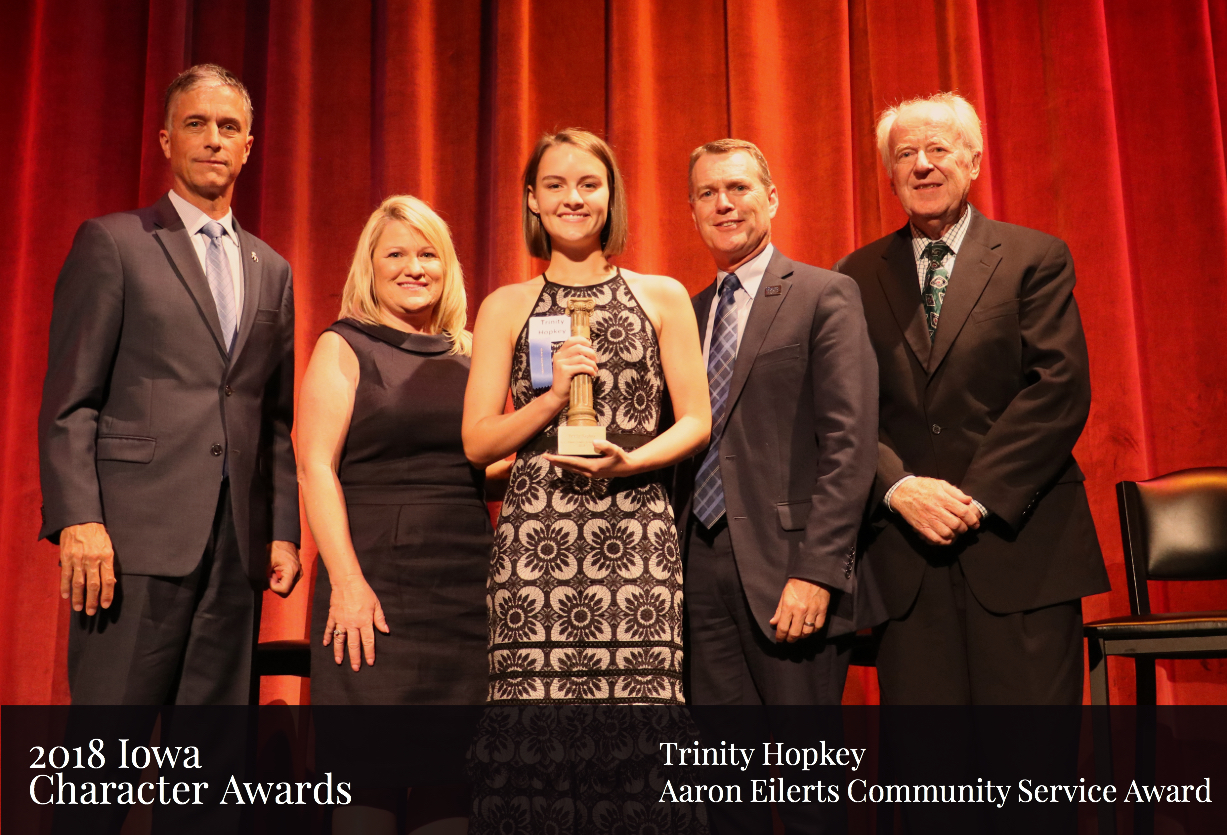 Trinity Hopkey is an inspiring young woman and a role model for good character in the Norwalk Community School District (NCSD). She is the co-founder of the NCSD Fellowship of Christian Athletes, participated in the Greater Des Moines Partnership's Youth Leadership Institute, volunteered at St. John the Apostle Catholic Church, and helped at the Special Olympics of Warren County. Trinity stays involved with her community while maintaining a rigorous academic course load and participating in three sports. Her combination of servant leadership, a positive attitude, and sense of integrity sets her apart from her peers.
Trinity has also significantly contributed to the Peer PE Program at Norwalk High School (NHS). The Peer PE Program is a physical education course that pairs physically challenged students with non-physically challenged students. After completing the course, Trinity took it upon herself to approach donors in the community to consider investing in Peer Bicycles for the class. She helped raise over $10,000 to provide equipment that could be used by students enrolled in the course.
Whether she is welcoming a new student to NHS, leading her peers with integrity, or giving back to her community, Trinity exemplifies good character and strives to make a positive impact wherever she goes.
Log in with Facebook to comment
Trinity Hopkey, 2018 Iowa Character Award recipient