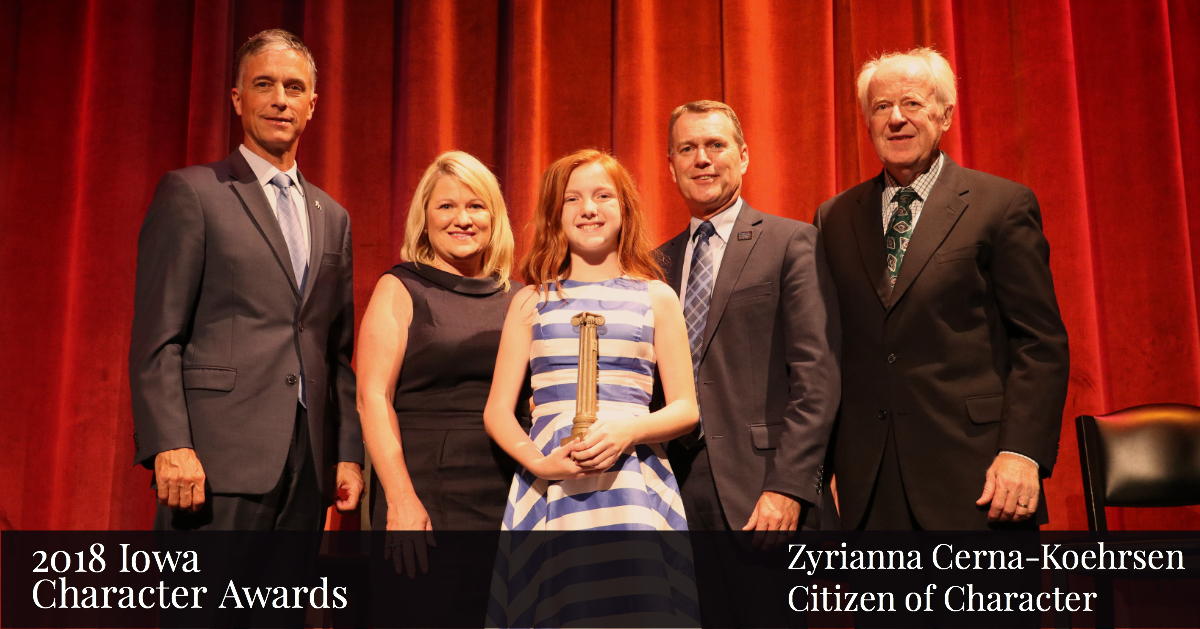 Zyrianna Cerna-Koehrsen is 10-years old and in the 4th grade at Rock Run Elementary School in Iowa Falls. In addition to her involvement with Girl Scouts and the Ronald McDonald House, Zyrianna is a youth advocate for child abuse prevention and awareness. Zyrianna started the first annual child abuse prevention event in Hardin County to give underprivileged kids a free and fun place to spend the day with their families. Activities included a fashion show fundraiser, a book drive that collected more than 2,500 books for foster children, an art contest, and more.
Additionally, Zyrianna has held bake sales to raise enough money to help a new organization for child abuse prevention file for non-profit status in Hardin County. She not only advocates for child abuse prevention and awareness but also encourages her local community to get involved.
After learning that her cousins were removed from their home and placed into foster care due to abuse and neglect, Zyrianna has dedicated her efforts to helping families and children in similar situations. She exemplifies good character in all that she does whether she's planning and organizing events, collecting donations to be delivered to those in need, or sending out thank you letters to supporting businesses.
Log in with Facebook to comment
 Zyrianna Cerna-Koehrsen, 2018 Iowa Character Award recipient