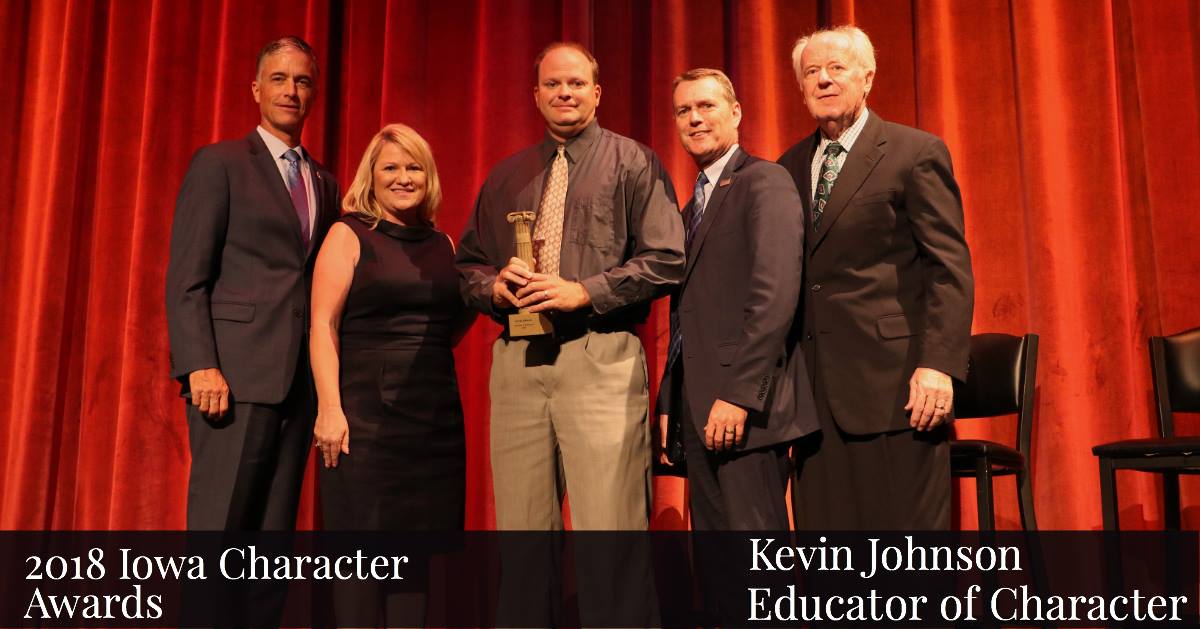 Kevin Johnson is a middle school language arts teacher at Lynnville-Sully Middle School and encourages his students to live by the Six Pillars of Character everyday. Kevin's class curriculum focuses on the Six Pillars and each unit highlights a specific pillar and relates it back to real world situations. His students also enjoy creating children's books that focus on the Six Pillars as one of his assigned creative writing projects. These projects are written and illustrated by students and shared with classes at the elementary level.
Additionally, Kevin's students learn about character traits such as leadership and citizenship through exposure to authentic primary sources such as government leaders, 9/11 first responders, and even Holocaust survivors. These experiences offer students insight on what character looks like in a variety of situations. Kevin was also one of the first teachers to implement the Red Bandana Project in his classroom and was a 9/11 Tribute Museum Teacher Award winner in 2016.
Whether it's through fun and engaging projects focused on the Six Pillars or introducing his students to real-life heroes, Kevin ensures that his students leave his classroom understanding how good character impacts your life and the lives of those around you.
Log in with Facebook to comment
Kevin Johnson, 2018 Iowa Character Award recipient