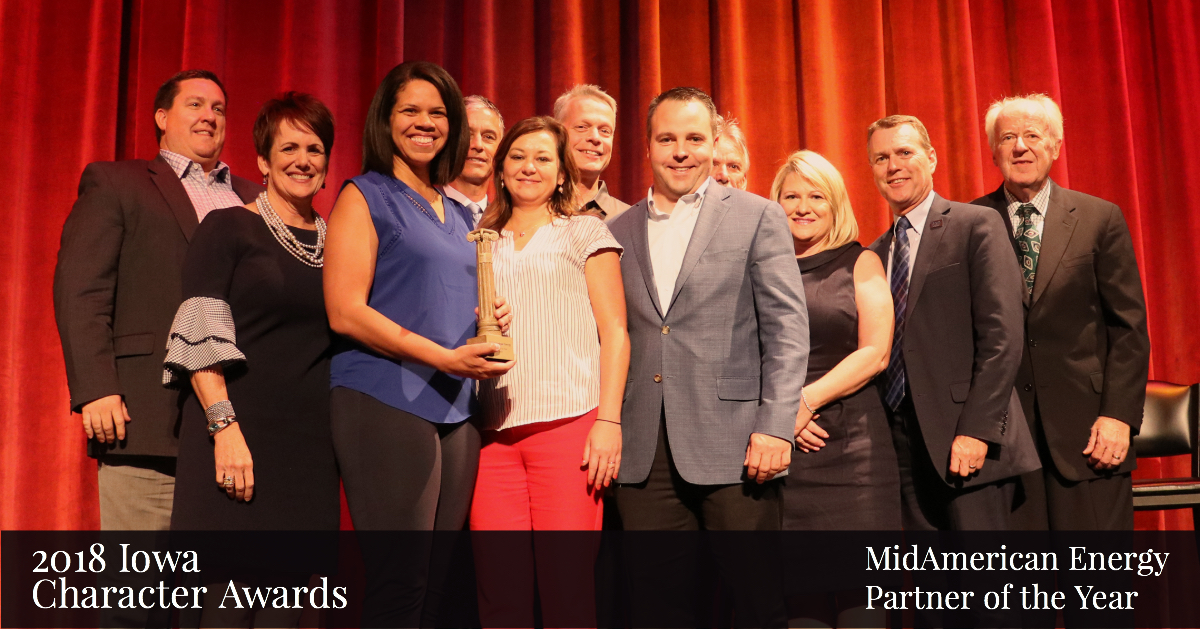 MidAmerican Energy has been a Six Pillar Partner of The Robert D. and Billie Ray Center since 2011. True to their tagline – obsessively, relentlessly at your service – MidAmerican Energy strives to demonstrate good character by pursuing their commitment to generating renewable energy and giving back to various charitable organizations.
MidAmerican Energy serves 770,000 electric customers and 751,000 natural gas customers across Iowa, Illinois, South Dakota, and Nebraska. In May 2018, they announced plans to be the first investor-owned electric utility in the nation to generate renewable energy equal to 100 percent of its customers' usage on an annual basis. The company expects to complete the project, called Wind XII, in late 2020. In June 2018, MidAmerican Energy shared that they were making strides towards their goal, with more than half of their Iowa customers receiving their electricity from renewable sources last year.
Additionally, MidAmerican Energy engaged The Robert D. and Billie Ray Center to provide professional development. The Ray Center provides tools and strategies designed to help leaders at MidAmerican Energy guide their teams toward a customer-first mindset.
Log in with Facebook to comment
MidAmerican Energy, 2018 Iowa Character Award recipient