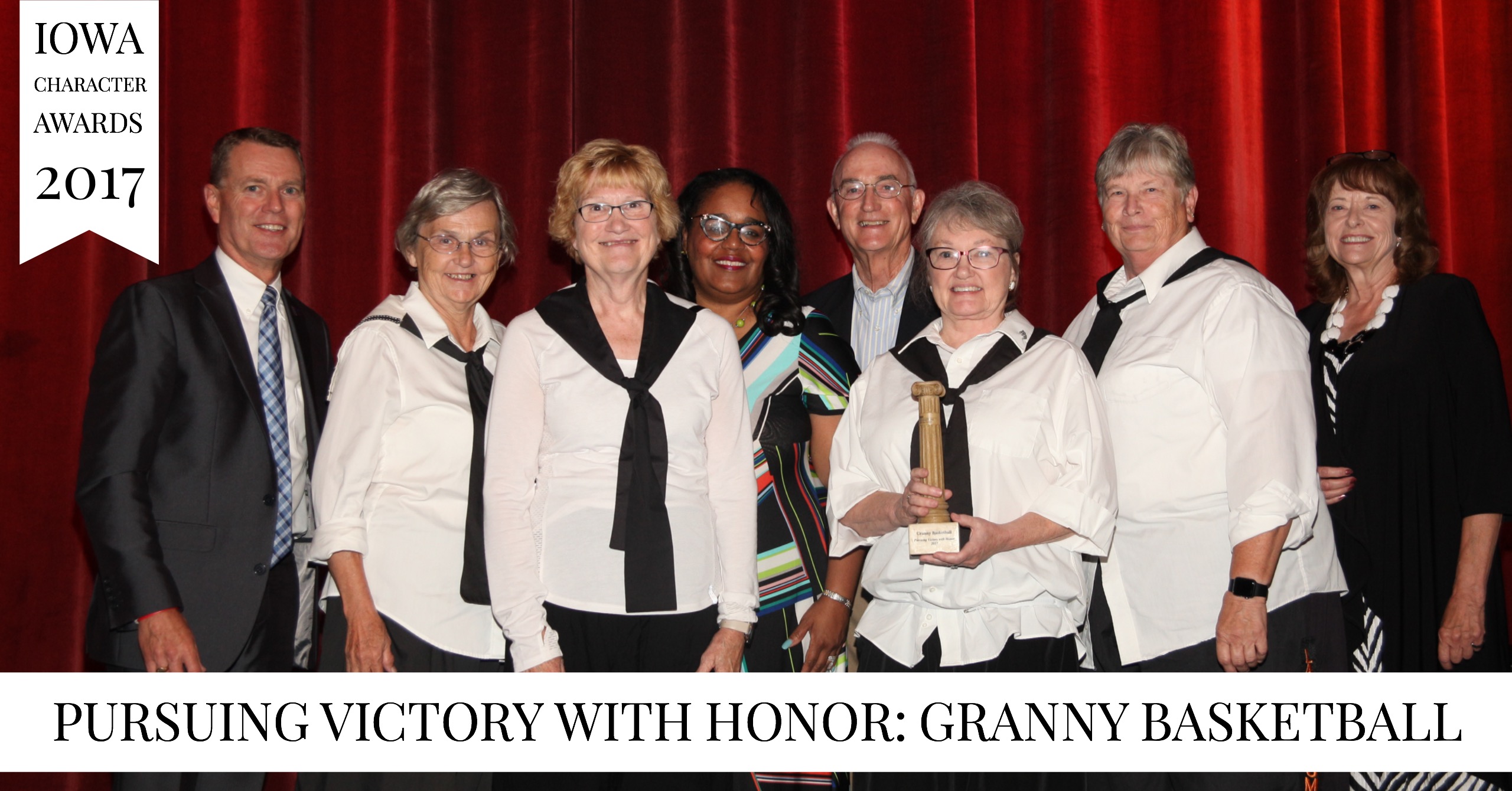 Every month we will be celebrating one of the 2017 Iowa Character Award recipients. This month we're celebrating Granny Basketball, the 2017 Pursuing Victory with Honor Award recipient!
Granny Basketball is a nonprofit organization created to promote a spirit of camaraderie and be a model of good sportsmanship for women. As a method to preserving the history of six-on-six basketball and creating fun exercise for women over 50, Granny Basketball has raised more than $300,000 for charities and booster clubs.
Granny Basketball began in Lansing, Iowa, in 2005 when a group of friends came together to host an exhibition game. The goal was to raise money to preserve the old historic building, but they quickly discovered the interest in Granny Basketball was bigger than they had imagined. Granny Basketball now includes 13 teams in Iowa and has more than 300 players on 26 teams in 8 states. The women of the Granny Basketball league demonstrate good character by supporting one another, playing by the rules, and fundraising for important causes.
Take a look at Granny Basketball's award video here!
Check back next month to learn more about the 2017 Iowa Character Award recipients!
Have you nominated someone for the 2018 Iowa Character Awards?
Submit a nomination here!
Log in with Facebook to comment
Meet the 2017 Iowa Character Award recipients!