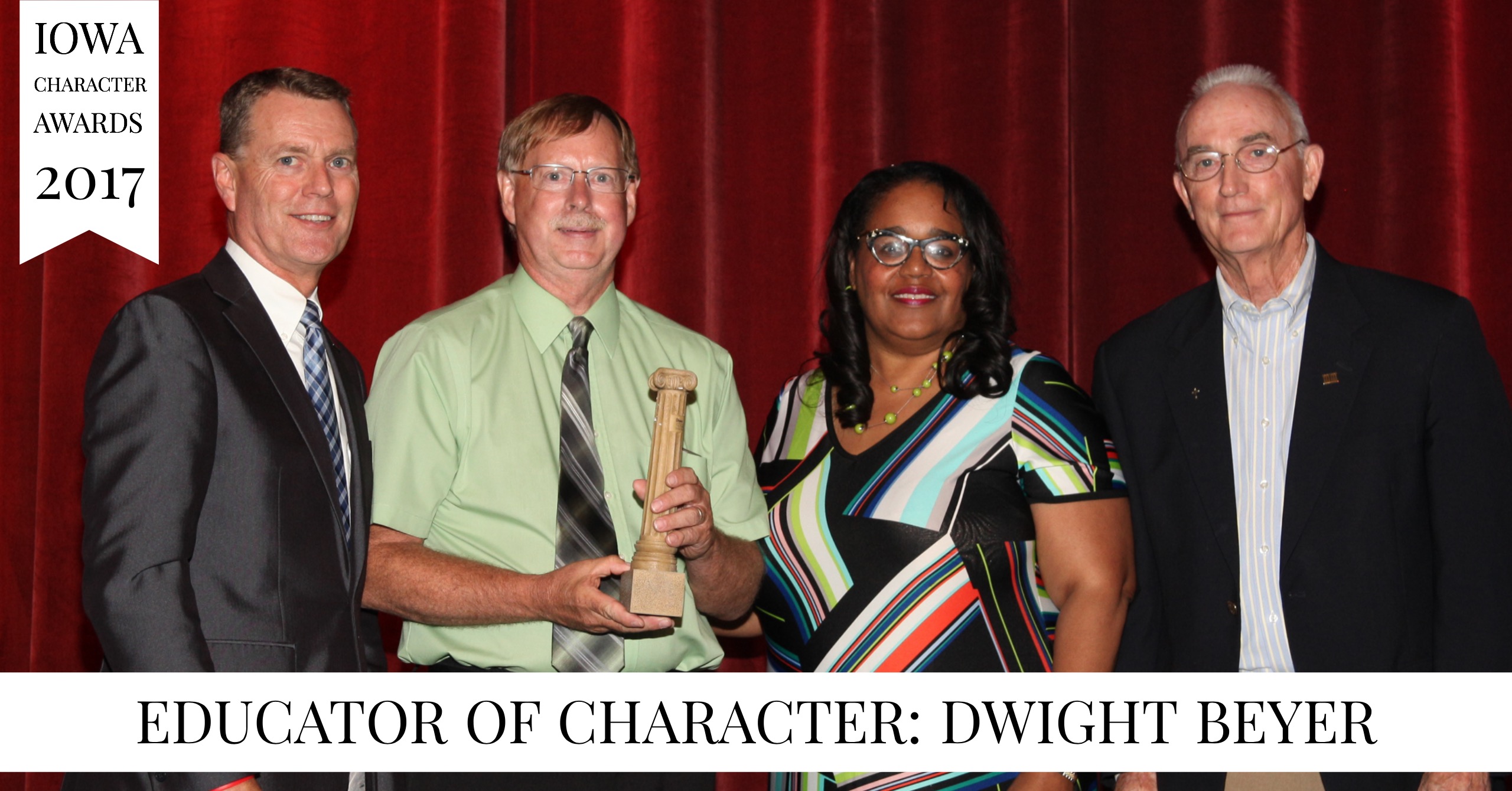 Every month we will be celebrating one of this year's Iowa Character Award recipients. This month we're celebrating Dwight Beyer, this year's Educator of Character Award recipient!
Dwight Beyer has dedicated the past 38 years to impacting the lives of Lynnville-Sully students in his secondary math class, and his reach extends far beyond the walls of his classroom. As noted by past and current students, Mr. Beyer demonstrates good character by being a leader in his school district and his community.
Mr. Beyer has played an active role on the Lynnville City Council, Lynnville Library Board, and supports the activities of the Lynnville Women's Club. His most visible community role can be witnessed on many nights as a broadcaster for all Lynnville-Sully athletic events. Mr. Beyer spends countless hours preparing for each game and enjoys scheduling halftime interviews with students and community members to promote positive happenings in the area.
Dwight is always willing to support students by planning trips, driving a bus for away games, or attending band concerts. He works to build relationships with students to show them that he cares about their success extending beyond the walls of the classroom.
Take a look at Dwight's video here!
Submit a nomination for the 2018 Iowa Character Awards here!
Check back next month to learn more about the 2017 Iowa Character Award recipients!
Log in with Facebook to comment
Meet this year's Iowa Character Award recipients!