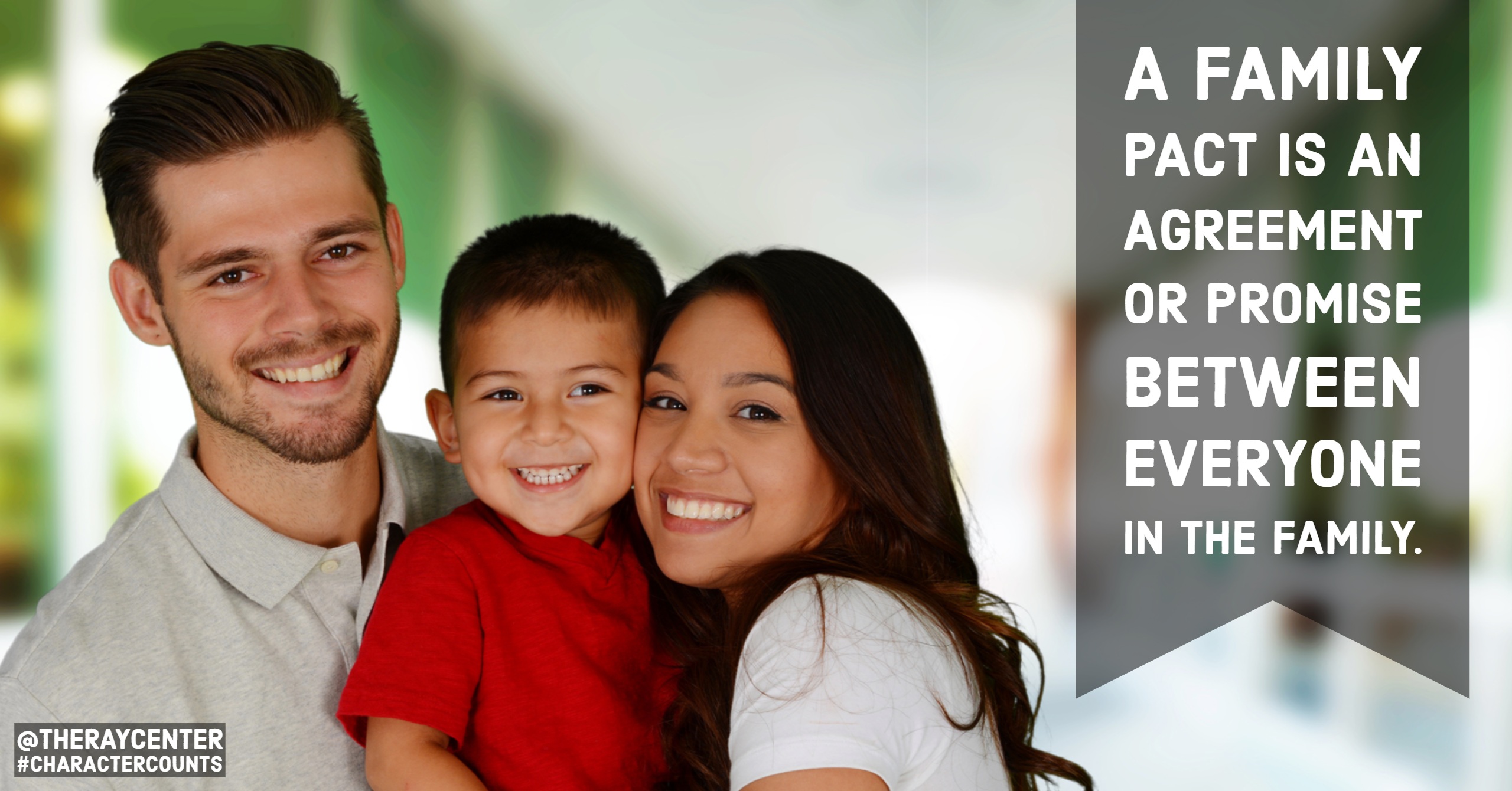 A family pact is an agreement of your values.  It focuses on what is most important in your lives and relationships.
Having a written copy of your pact provides your family with a reminder on the expectations in your home.  Each family's values are different, and so each family's pact will be different. Here is an example:
Our family will 
treat each other how we would want to be treated
choose a positive attitude
tell the truth
always do our best
How to complete your family pact:
Explain that a pact is an agreement or promise between everyone in the family. This pact will be an agreement on what values are most important in your family.
Ask each family member to contribute ideas to the pact.
As a family, go through the ideas and determine which items reflect your most important family.
Turn those values into statements.  How will you act?
Post your family pact in a prominent place in your home. Or, you may want to make multiple copies and give them to each family member.
You could have each member of the family sign the pact.
How to use it
Your family can use your family pact as a reminder of expected behavior.  Refer back to the pact as issues arise. For
example, "Our pact reminds us to treat people how you want to be treated. Please be respectful and trustworthy by
being home before your curfew."
We'd love to see your Family Pact! Share it by emailing it to us at RayCenter@drake.edu.
For more parenting tips, download our Parents Guide to Teaching Good Character. 
Adapted from the Institute for Excellence and Ethics.
Learn more about character education.
Log in with Facebook to comment