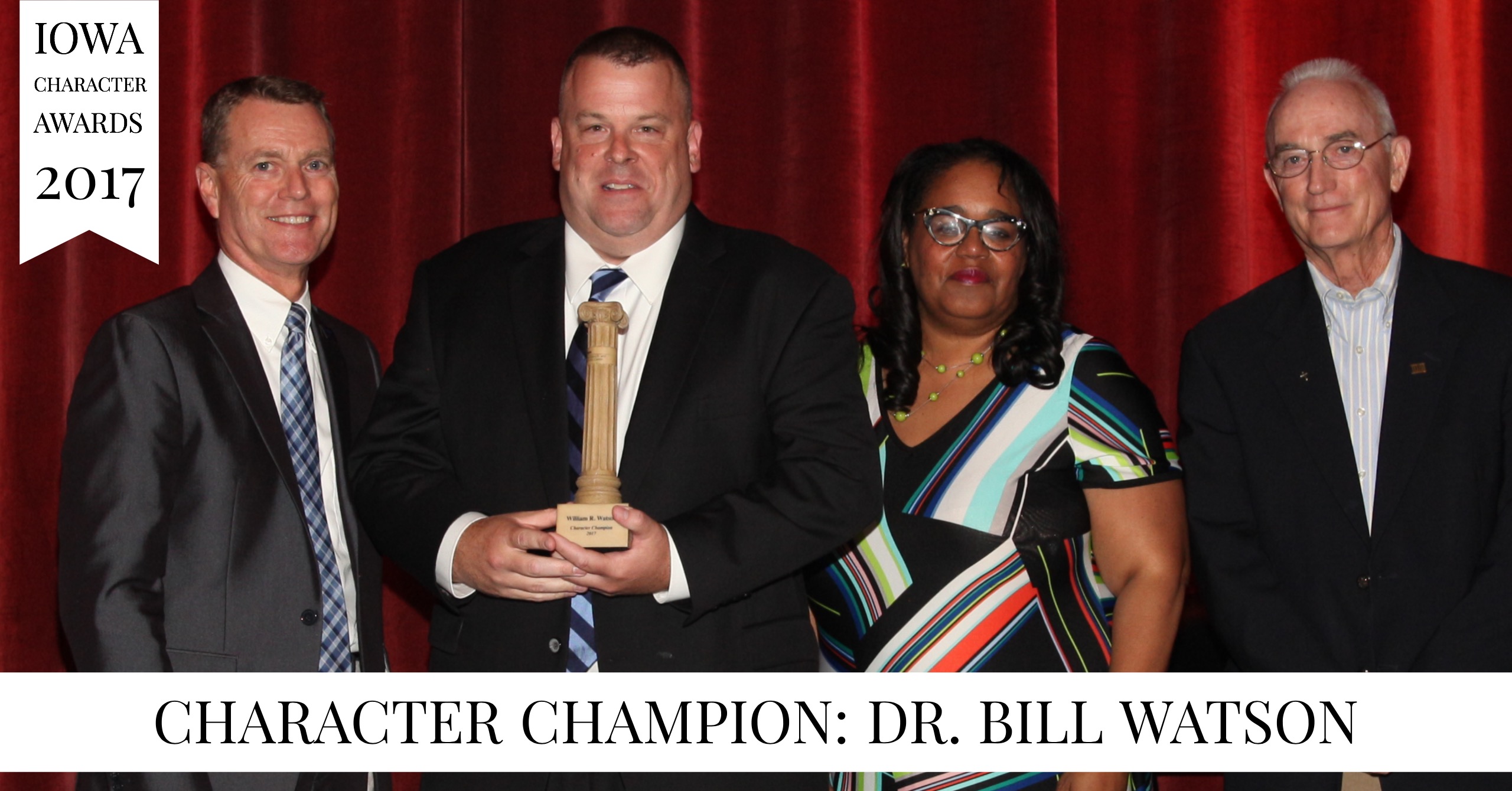 Every month we will be celebrating one of this year's Iowa Character Award recipients. This month we're celebrating Dr. Bill Watson, this year's Character Champion Award recipient!
Dr. Bill Watson has been an advocate, presenter, and a valued advisor of The Robert D. and Billie Ray Center for many years. He is currently the Director of Activities and Community Education at Urbandale High School, a position he has held in part since October 2002. Bill is committed to developing students into ethical leaders.
Bill leads the Urbandale Foundations and Emerging Leaders programs at Urbandale High School. Urbandale Foundations is open to all high school students and teaches important character skills to help students be successful in their activities, school, and life. Emerging Leaders is a program of a select number of students with sessions focusing on personal development and leading with good character. Bill is instrumental in Urbandale's Seeds of Success program. Seeds of Success takes high school students into several elementary schools where students teach some of the strategies and tools they use for goal achievement, integrity, attitude, and effort.
A native of Des Moines, Bill is a graduate of the United States Military Academy at West Point and veteran of the United States Army. He holds a Masters in Teaching from Drake University and a Ph.D. in Education from Iowa State University.
Take a look at Bill's video here!
Check back next month to learn more about the 2017 Iowa Character Award recipients!
Log in with Facebook to comment
Meet this year's Iowa Character Award recipients!