Meet this year's Iowa Character Award recipients!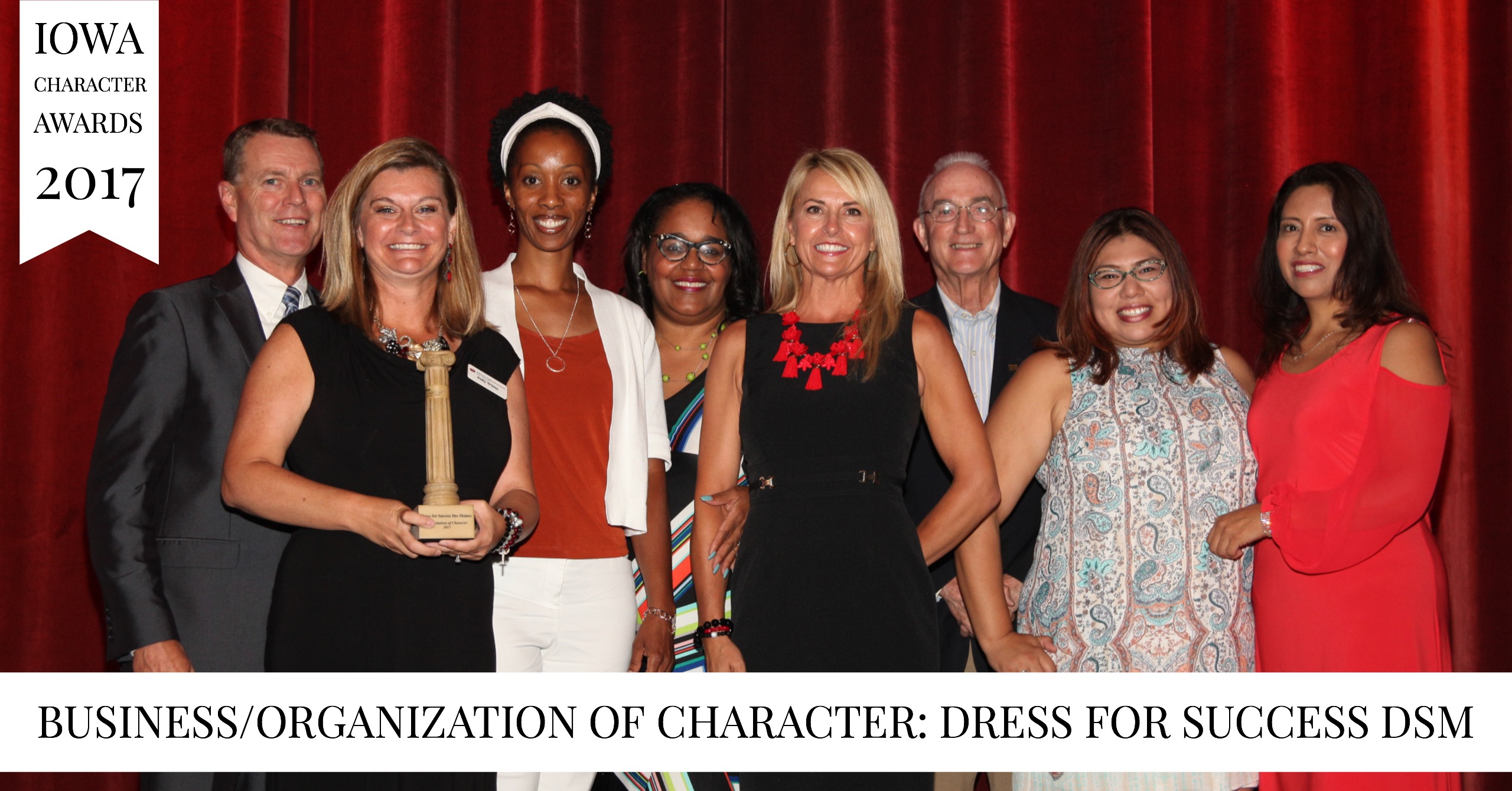 Every month we will be celebrating one of this year's Iowa Character Award recipients. This month we're celebrating Dress for Success DSM, this year's Business/Organization of Character Award recipient!
 Dress for Success Des Moines is a nonprofit organization with a mission to empower women to achieve economic independence by providing a network of support, professional attire, and development tools to help women thrive in work and in life. Since opening their doors in June 2011, they have served more than 1,000 women who are supporting more than 2,500 children locally.
Lead by a caring staff and volunteers, Dress for Success serves women who are transitioning from prison, immigrating to the United States, living in a homeless shelter, coming from a drug/alcohol rehabilitation program or a domestic violence situation. Each day a woman enters their boutique, their volunteers show kindness and the passion to help each woman take the next step towards securing a job and establishing financial independence.
Take a look at Dress for Success DSM's video here!
Check back next month to learn more about the 2017 Iowa Character Award recipients!