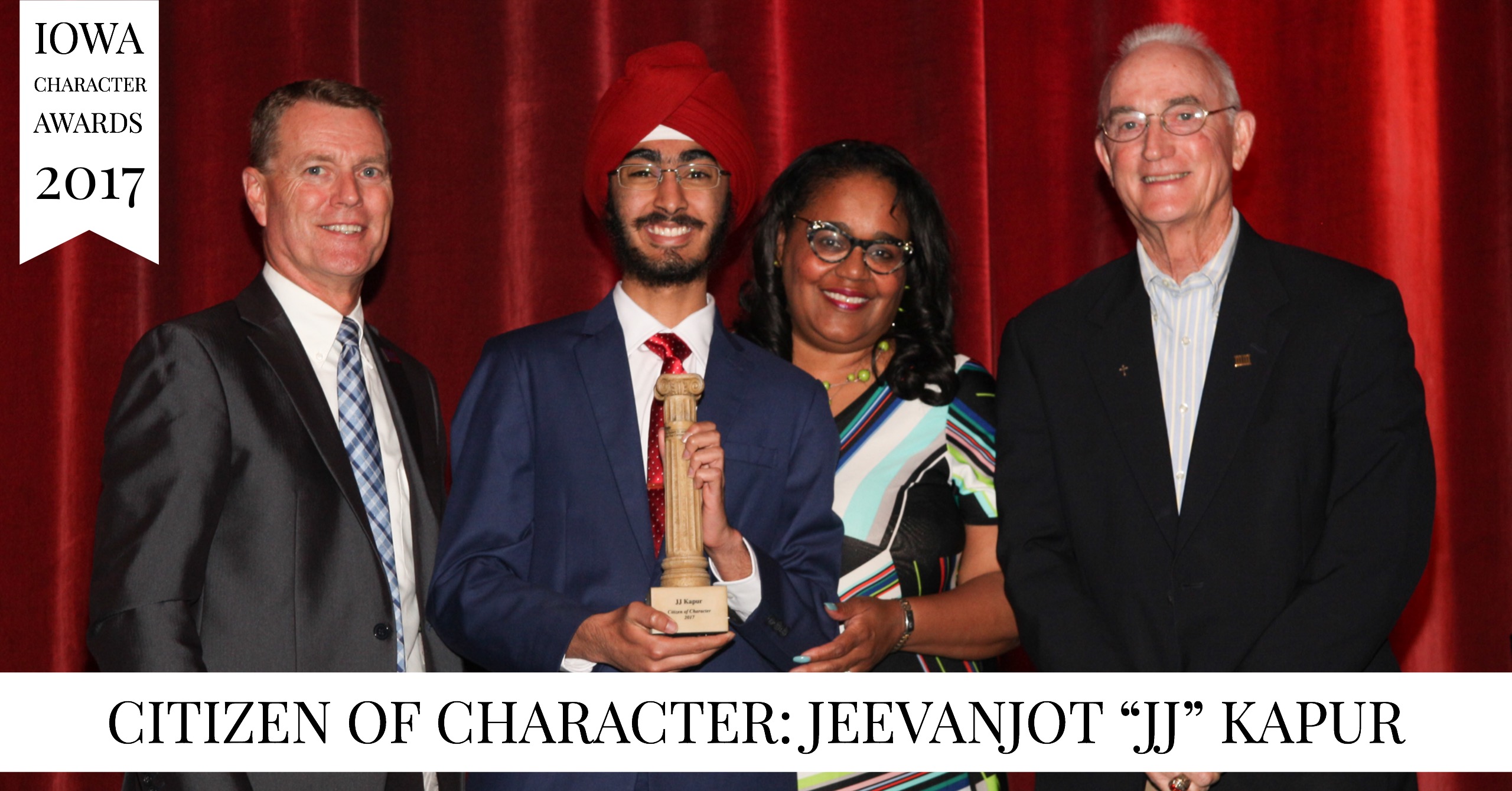 Every month we will be celebrating one of this year's Iowa Character Award recipients. This month we're celebrating Jeevanjot "JJ" Kapur, one of this year's Citizen of Character Award recipients!
Jeevanjot "JJ" Kapur is a junior at Valley High School who wants to break down stereotypical barriers and unite people to make the world a better place. He is a talented communicator and is nationally ranked as the top high school orator in the United States after defeating more than 240 orators at the Harvard National Forensics Speech Tournament. JJ's speech focused on the danger of reducing complex people to a single story, for example, thinking of all men with beards and turbans as terrorists. JJ has also attended the Hugh O'Brian World Leadership Conference and is a participant in the Jordan Scholar Institute.
JJ is the founder of the Iowa Turbinators, a youth initiative that uses charitable service to raise awareness about Sikhism. Under JJ's leadership, the Iowa Turbinators have facilitated meetings with the Iowa Interfaith Alliance, packaged 44,000 meals through Meals from the Heartland, and participated in countless other activities to connect community service to the Sikhism faith.
Often described as compassionate and intellectual, JJ is an example of the meaningful impact that good character, persistence and initiative can make on a community, nation, and the world.
Take a look at JJ's award video here!
Check back next month to learn more about the 2017 Iowa Character Award recipients!
Log in with Facebook to comment
Meet this year's Iowa Character Award recipients!