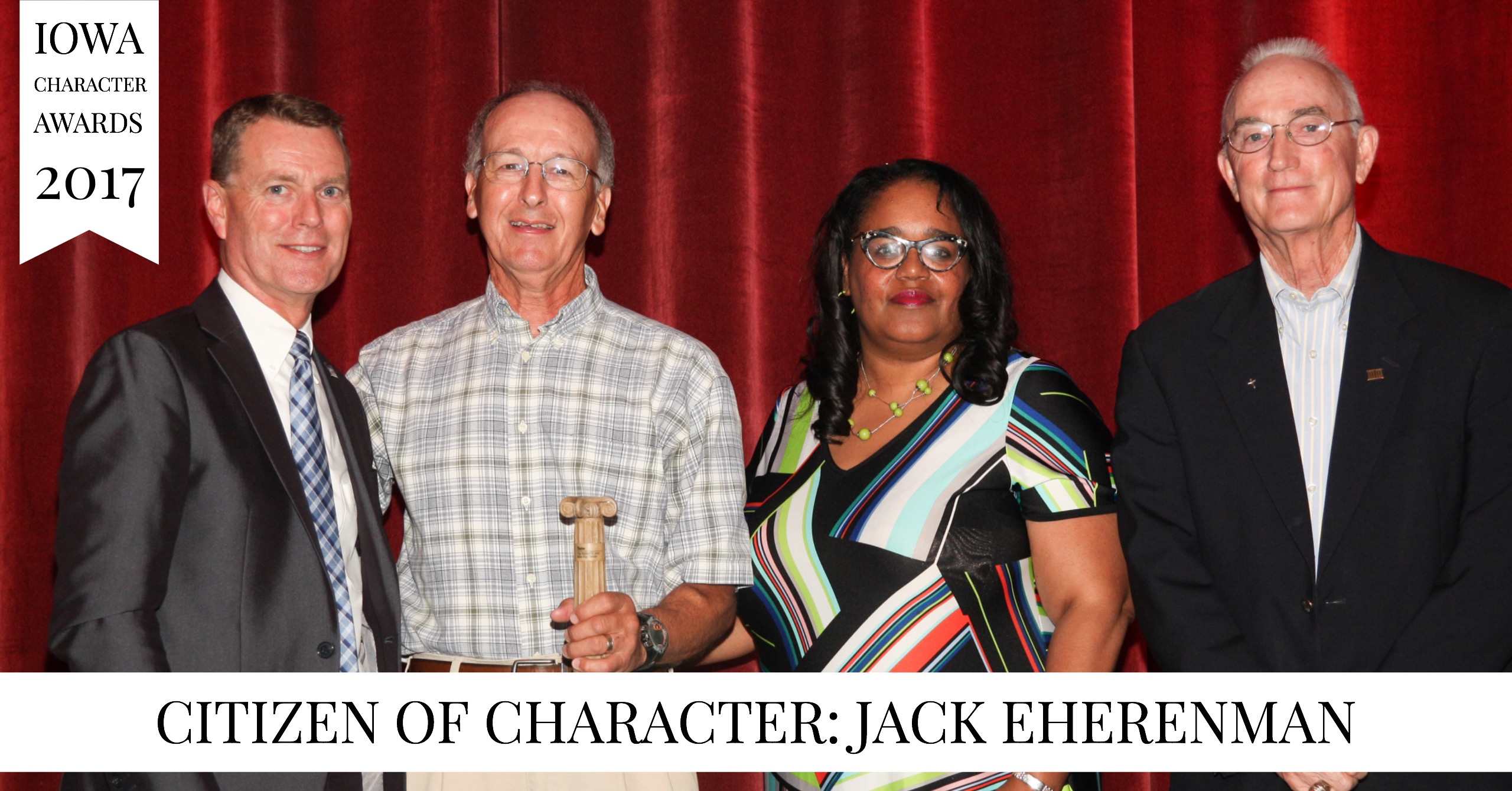 Every month we will be celebrating one of this year's Iowa Character Award recipients. This month we're celebrating Jack Eherenman, one of this year's Citizen of Character Award recipients!
Jack Eherenman's work with wheelchair sports began when he identified a need to help his son be able to participate on the high school track team. His son, who was born with Spina Bifida, wanted to play sports. A loving and caring father of four boys, Jack turned a desire to help his son into a commitment to help everyone with physical disabilities experience the joy of sports.
Jack serves as the co-director of the SportAbility of Iowa Adapted Sports Camps at the University of Northern Iowa, Coordinator of the Iowa Chariots wheelchair basketball team, director of the YMCA Blackhawk Adapted Sports Clinics and is also involved with SportAbility of Iowa and Paralympic Sport Club of Eastern Iowa.
Jack's experience as a skilled carpenter has been helpful to adapting and repairing wheelchairs for various sports. He continues to be active in operating adaptive sports camps, ensuring they are funded, organized, and staffed.
Jayden, a student who attended a camp hosted by Jack, says "I learned that life's challenges are not overcome by one's talent, but by one's heart. I love you, Jack. Thank you for giving me my legs back."
Take a look at Jack's award video here!
Check back next month to learn more about the 2017 Iowa Character Award recipients!
Log in with Facebook to comment
Meet this year's Iowa Character Award recipients!