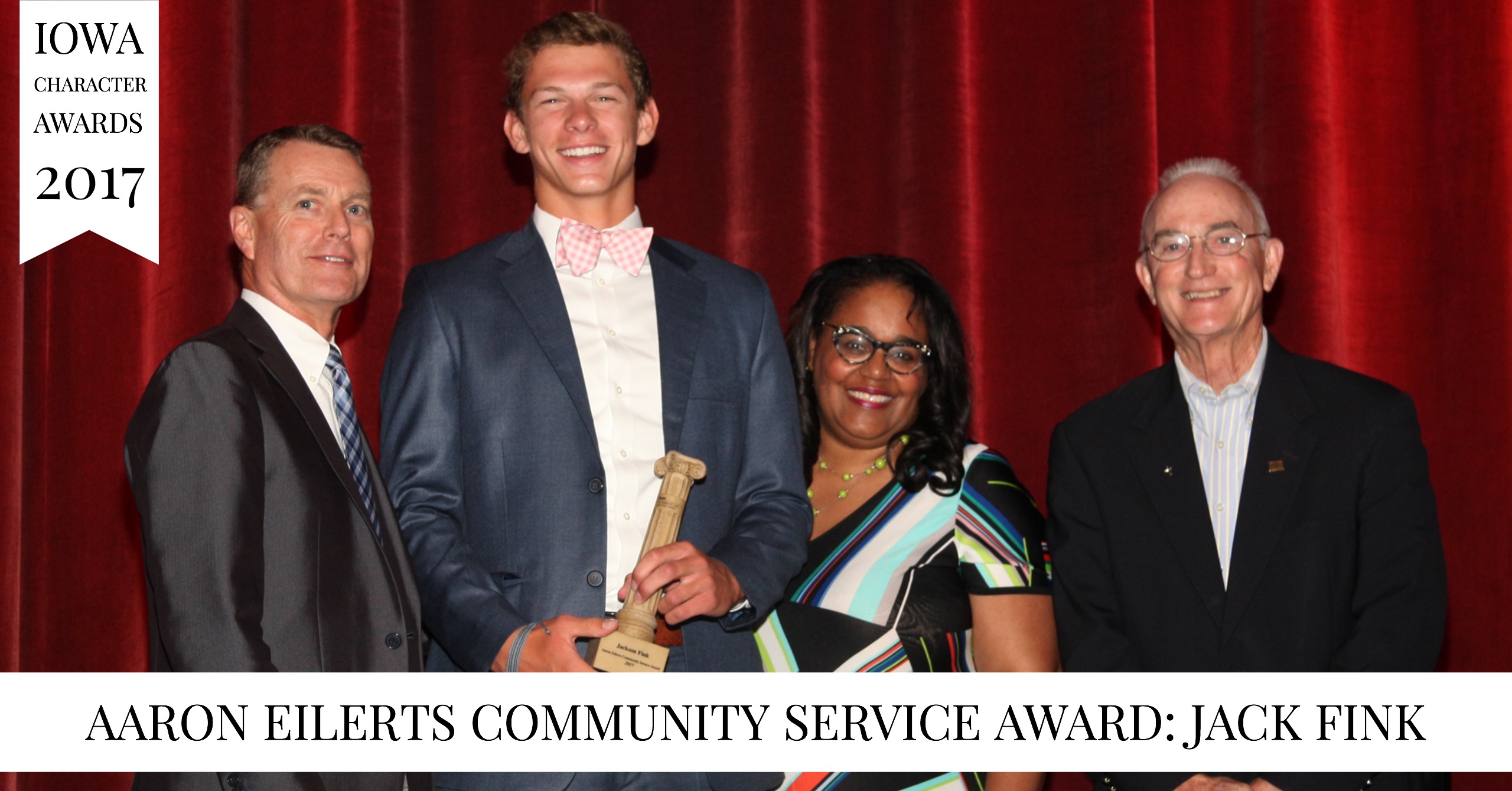 Every month we will be celebrating one of this year's Iowa Character Award recipients. This month we're celebrating Jackson Fink, this year's Aaron Eilerts Community Service Award recipient!
Jack Fink, a recent graduate of Dowling Catholic High School, exemplifies good character through community service. Jack has completed over 350 service hours to improve his community, school, and church.
Earning the rank of Eagle Scout in 2014, Jack has a significant passion for supporting veterans for a very personal reason. Jack's father has had multiple deployments to Iraq and Afghanistan. As the oldest of three children in a military family, Jack played a special role at home in supporting his mother and younger siblings. He started a school club called Maroons for Veterans that raises funds and awareness for veterans affected by PTSD. Jack's Eagle Scout project was building an historical archives cabinet system at the Camp Dodge Gold Star Museum.
In addition to his commitment to volunteering, Jack is recognized by many as a leader. He served as cross country team captain, was a student ambassador, and a member of the National Honor Society. Jack plans to attend the University of Missouri and has been accepted into the Cornell Leadership Program.
Take a look at Jack's award video here!
Check back next month to learn more about the 2017 Iowa Character Award recipients!
Log in with Facebook to comment
Meet this year's Iowa Character Award recipients!