What does college and career readiness mean?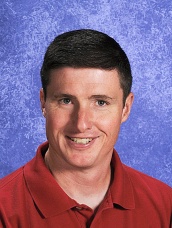 Is there more of a deficit in academics or character? Guest blogger, Mike Danilson, believes post-secondarylife will require a foundation of character education in order for students to excel. 
If you follow the most recent round of the seemingly perpetual education reform discussion, you will soon hear one of the newest phrases, "college and career readiness." Are students graduating from our K-12 systems ready for the rigors of post-secondary life? And while many have focused this question on potential deficits in academics – reading comprehension, math computation, etc – we should also investigate potential character education deficits.
In addition to content knowledge, students must also have a strong foundation in character education to be successful. David T. Conley's book, Redefining College Readiness, identifies several cognitive strategies and academic behaviors required for post-secondary readiness. Examples of these include skills like:
Problem solving
Time management
Prioritizing
Personal responsibility
Self-monitoring
Self-control
Acceptance of others and their ideas
Communicating effectively
Teamwork
Standardized tests cover none of these yet each of them is just as important to future post-secondary success.
So as you listen to the politicians, pundits, and reformers debate the current state of education in our country and our state, listen carefully. When they talk of college and career readiness, know it isn't just the core subject areas that matter. And when you teach your character education lessons, know that your role is just as important in college readiness as any other teacher in the building.