Citizenship – character in action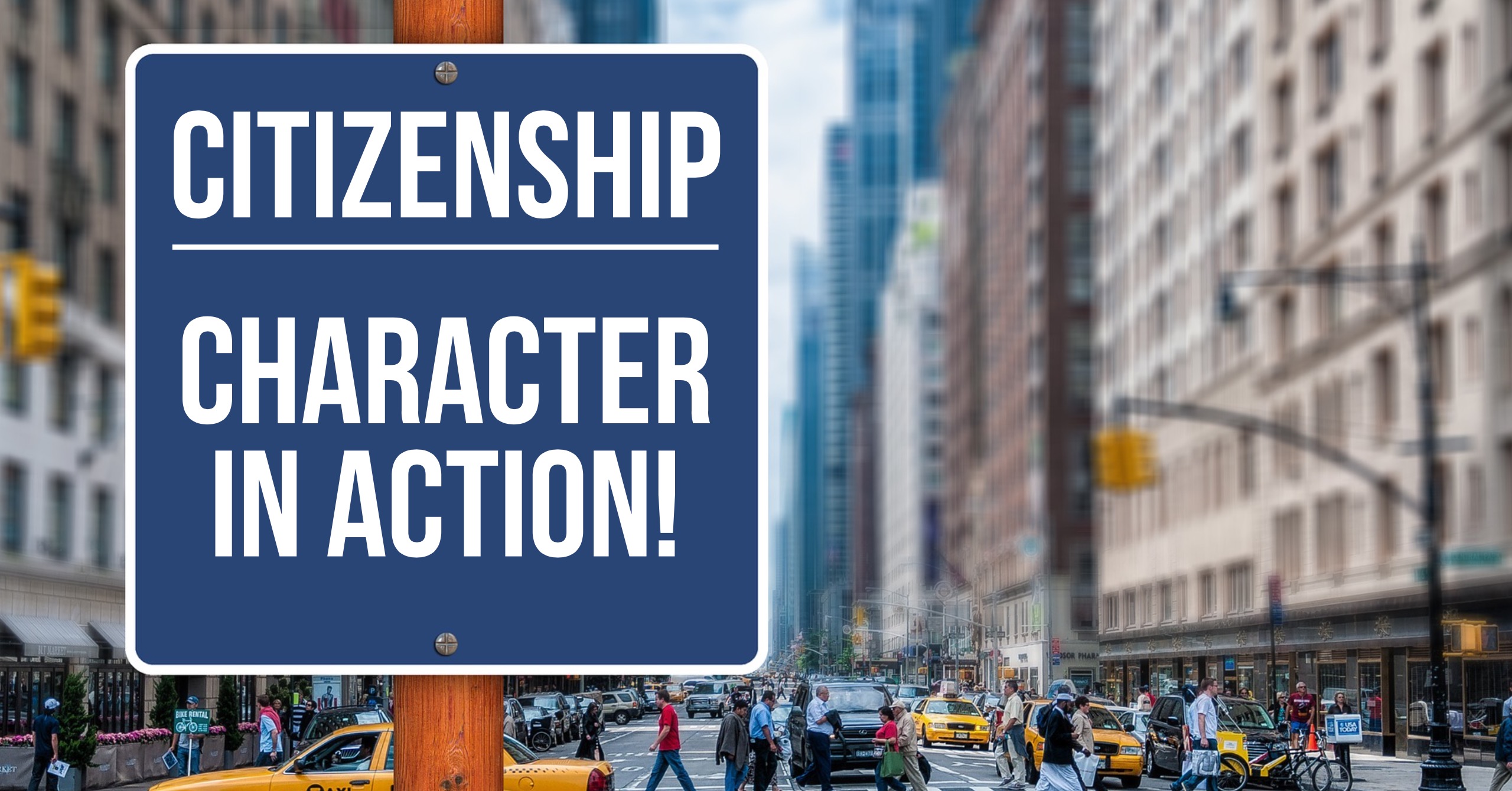 Citizenship is the duties, rights, conduct and responsibilities of a citizen. Here are few examples of citizenship in action:
Do your share
Be a good neighbor
Volunteer
Pursue the common good
Respect the law and authority
Observe just laws
Help the community
Protect the environment
Participate in making things better by voicing your opinion, voting, serving on committees, reporting wrong doing and paying taxes
Often times, people reference citizenship as the Pillar that is the most difficult for them. Maybe that it sometimes require taking action. We are usually presented with opportunities or situations to be trustworthy or caring. But, doing our share, volunteering, helping the community or voting requires us to take initiative.
What about you? Now that we've highlighted each of the Six Pillars of Character – with which one do you find the most challenging?